SAP RE-FX Business Analyst (all genders) part time/full time
Processes & Systems Investments Financial Asset Management
Innovative, highly trained and always on the lookout for creative solutions. That is what working in IT at Helvetia is all about. A steady stream of new challenges awaits those who are technically gifted and like taking on responsibility in a team setting. We look forward to receiving your application – &Go.
Your responsibility
Responsibility for business consulting, business analysis, coordination and securing the support and maintenance as well as the ongoing optimization of the SAP RE-FX module
Supervision of the blueprint and execution of orders and projects in collaboration with internal and external partners
Responsible for the ongoing actualization of the system documentation
Responsible for customization as well as 2nd and 3rd Level Support
80-100%
Your qualification
Degree in Business Informatics or comparable education
Several years of work experience as an expert in SAP RE-FX, incl. applying and customization
Very good English- and good German or Spanish language knowledge
Option to take up additionaly the module FS-BP in the mid-term
Contact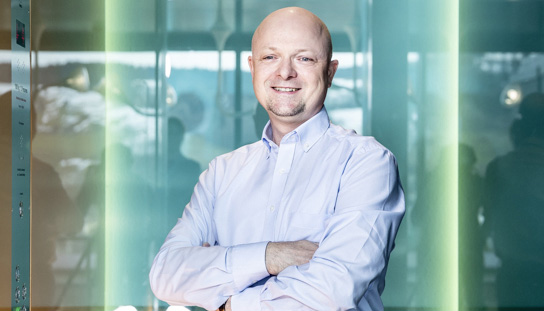 Patrik Klein
Recruiting Partner
(+41) 58 280 1194

Take the first step now by applying online. We only consider direct applications and kindly ask recruiting agencies not to send us candidates.
For this position we cannot consider applications through recruitment agencies.
Do you already know your future boss?
Marcus Schug
Head Processes & Systems Investments Financial Asset Management
Working at Helvetia
At Helvetia we look for people with distinctive strengths and weaknesses – genuine personalities with a bold, wholehearted approach who will not be deterred by the odd headwind. After all, it's only by trying out new ideas and learning from them that we can move forward both as individuals and as a company. We place this confidence in all our employees and this is precisely what makes working for Helvetia so special. Our take on this: &Go.
Find out more
Working for Helvetia means: &Go.
What distinguishes us
Friendly Workplace
Helvetia's occupational health management fit@helvetia is committed to the health and satisfaction of its employees. Helvetia was awarded the "Friendly Work Space" label for this commitment in December 2016.
kununu award
What employees and applicants say about us
Top-100 Employer 2018
Helvetia remains one of the top 100 employers in Switzerland. Universum surveyed 11,000 students from the 70 leading universities.
«We pay fair»-award
Helvetia's wages as at 31 December 2017 appear to comply with the principle of "equal pay for work of equal value" enshrined in the Federal Constitution.